TTDN - Trans-Texas Digital Network (formerly known as the Trans-Texas Videoconference Network - TTVN) is the wide area data and interactive communications network that serves the campuses and agencies of The Texas A&M University System. The network also serves a number of affiliated colleges and universities, K-12 school districts, and state agencies throughout Texas. The core TTDN network consists of over 100 primary wide area network sites.
TTDN provides enterprise-class commodity internet, Internet2, and Texas Intranet data services to all members of the Texas A&M System and the extended TTVN community.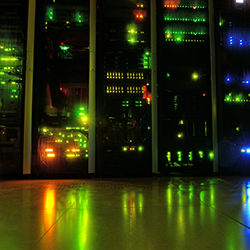 The TTDN backbone network infrastructure is an all internet protocol (IP) environment. The IP environment allows TTDN staff to focus on a single type of network infrastructure for all supported services. This allows the most cost-effective environment and the most efficient utilization of bandwidth. The TTDN network is monitored 24/7/365 with the ultimate goal of providing 99.999% reliability.
The TTDN network is part of the Lonestar Education and Research Network (LEARN). LEARN is a carrier-class optical network between Texas cities operating on twenty-year IRU leases of dark fiber optic circuits. Multiple gigabit ethernet, 10-gigabit ethernet, and SONET optical paths operate between Dallas, College Station, Houston, Austin, San Antonio, and back to Dallas to form the highly reliable LEARN ring architecture. LEARN is a partnership of 33 Texas higher education institutions.
TTDN and LEARN provide connectivity to the Internet2 NewNet backbone through multiple redundant gigabit ethernet connections. These connections, in cooperation with the University of Texas System Office of Telecommunications Services (UT-OTS), serve as the Texas higher education access points to Internet2. The Internet2 network backbone also provides TTDN with international connectivity to the Texas A&M University campus in Doha, Qatar and to Texas A&M facilities in Mexico City and Costa Rica.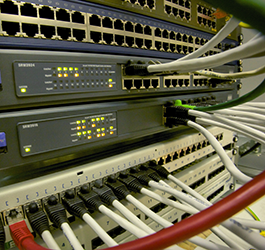 TTDN is managed and operated for the Texas A&M System by the staff of the Texas A&M University Texas Technology Services.
For more information about TTDN services, please contact TTDN or call the TTDN office at (979) 845-8886.
TTDN Professional Staff
Braly Morse
IT Manager II
(979) 458-8886
Eric Laird
IT Manager IV
(979) 845-8437
Miguel Duran
Network Analyst IV
(979) 845-8437
Holt Carle
Network Analyst I
(979) 845-8437